Welcome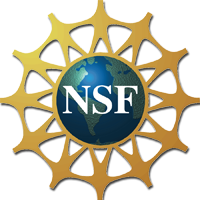 Welcome to the NSF Cloud and Autonomic Computing Center.

The Cloud and Autonomic Computing Center is supported through the NSF Industry-University Cooperative Research Centers (IUCRC) program. The main purpose of the program is to support and development of long-term partnerships among industry, academe, and government. The IUCRC Centers are catalyzed by an investment from the National Science Foundation and their growth and impact are primarily realized through partnerships from industry members, with NSF taking the supporting role in the development and evolution of the Center. Each Center is established to conduct pre-competitive industry relevant R&D in unique expertise areas for increased industry engagement and support, new business development opportunities, and research capabilities of the Center faculty. Overall, the IUCRC program contributes to the nation's research infrastructure base and enhances intellectual capacity of the engineering and science workforce through the integration of research and education. As appropriate, an IUCRC uses international collaborations to advance these goals within the global context.
Expertise
The National Science Foundation (NSF) Cloud and Autonomic (CAC) industry/university cooperative research center leverages diverse R&D expertise drawn from several university sites and widespread intellectual capacity. Ongoing research carried out at the CAC includes:
Reference Implementations for interoperable cloud software and technologies
Distributed Computing & Predictive Big Data Analytics
Self-* Autonomic Computing Systems (*secure healing, optimizing, fail recovery, energy, etc.)
Cybersecurity and Storage Technologies
Energy Efficient Cloud Data Centers
We apply this research to business areas that can can open up new business development and commercialization opportunities through dedicated R&D.
For current industry sponsored R&D please visit Projects
Technical Scope
The scope of the CAC center broadly encompasses cloud computing systems at every level, including applications development and the use of autonomic computing methods for the management of these systems. CAC activities on cloud computing cut across several layers of IT systems, including: hardware platforms for computing, storage and networking; design of data centers that aggregate platforms to provide cloud services; systems software and distributed computing middleware providing programming interfaces and management primitives within and across multiple cloud data centers; applications that leverage the on-demand and scalable nature of cloud platforms; and cyber-security.
The CAC's current activities focus on improving methods, architectures and technologies for the design, implementation, integration and evaluation of computing systems and applications, especially in ways that are capable of achieving desired behaviors without the involvement of users or administrators. As a forefront research center at the intersection of cloud computing and autonomic computing, the CAC aims to promote automated advanced self-management capabilities within and across the layers of cloud and advanced distributed computing systems and applications in order to enable independent operation, minimize cost and risk, accommodate complexity and reduce technological uncertainty, and enable development of systems of systems with large numbers of components.
Goals
The primary goal of the CAC@TTU is to identify and foster industry-academia-government partnerships on topics directly related to emerging cloud infrastructures, software and standards, including issues related to security, performance, interoperability and workload portability across infrastructure boundaries. A related practical goal is to identify and develop coordinated efforts to organize, classify, and develop reference implementations and software that showcase the benefits of cloud and autonomic computing in areas of real-world applicability to business needs. Ranking equally with these is our goal to create a well-trained workforce through opportunities that relate the domain expertise of faculty and students to important problems and solutions in advanced distributed computing, cloud computing and autonomic computing that is capable of sustaining the activities and opportunities created through this joint effort.
With the rapid growth of servers and applications spurred by the Internet, the power consumption of servers has become critically important and must be efficiently managed. According to the EPA and estimates from the International Energy Agency, data centers in the US are responsible for about 1.8 percent of total U.S. electricity consumption, emitting over 50 million metric tons of carbon dioxide per year, and approximately 1 percent of global energy use. Increasing the efficiency of hardware and software is important to keep electricity demand from data center operations from growing in proportion to the current exponential growth in demand for IT services. CAC research in this area targets the development of a theoretical framework and a general methodology for autonomic power and performance management of high-performance distributed systems.
Why Join Us?
A targeted, low-risk, and cost-effective complement to selected in-house R&D.
Access to research expertise in emerging technologies, standards, and capabilities in Cloud and Autonomic Computing.
Proven model optimized for collaboration between industry, government, and academia.
Industry-research partnerships leading to new business development and commercialization opportunities.
Leveraged "force multiplier" to accelerate generation of new ideas for product innovation.
Opportunities to network and partner with technology leaders and innovators.
A single point source for emerging technologies and access to trained workforce.
Opportunity to establish high-quality, long-term relationships with researchers.
Federal funding opportunities for high risk innovations and spin-offs.
How to Join
A business can join the Center as an Industrial Member and sign a membership agreement with any of the participating sites in the Center. Each Industrial Member is entitled to a representative on the Industrial Advisory Board that governs Center activities. These include project selection, Center bylaws from time to time, and setting new directions. Industrial Members have non-exclusive royalty-free access to research conducted by the center. Other licensing agreements are also available. For further information about the Center or memberships, please contact Dr. Ravi Vadapalli, Site Director of the Cloud and Autonomic Computing Center at Ravi.Vadapalli@ttu.edu (806) 834-5941 or Diana Rivera at Diana.Rivera@ttu.edu. For a a copy of the membership agreement, click here.
Industry Advisory Board
The Center is governed through an Industry Advisory Board, which selects research topics and sets priorities. Please refer to the NSF recommended Industry Membership Agreement.
Acknowledgement
The Cloud and Autonomic Computing Center is supported by the National Science Foundation through award number 1362134.